Great Winter Activities For Children And Adults!
Canada is an excellent place to enjoy outdoor winter activities for children.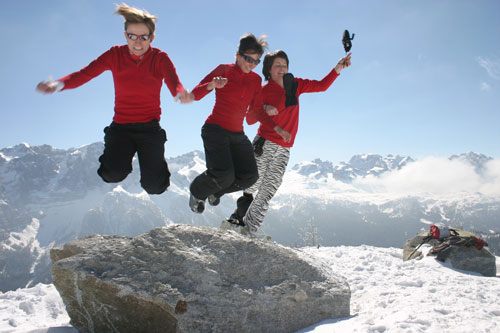 Family Ski Fun
---

It is during this colder season where families can begin to enjoy some great winter activities for kids - and for kids at heart.
We have lived our entire lives here in Canada, and have many fond memories of time spent outdoors with friends and family.

Now as parents of a toddler, we have begun to introduce our son to winter activities appropriate for children of his age.

The cold winter season typically begins in December and continues through March.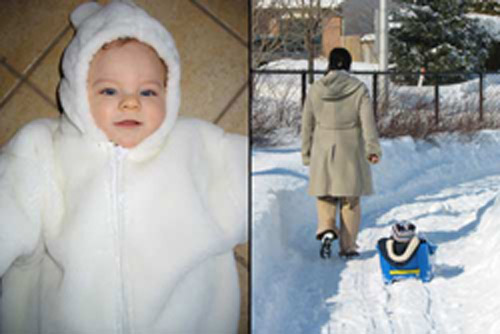 Snow Activities For Kids
---
This chart illustrates the number of days in a given month where the temperature is at, or below, the freezing point.
| | | | | | | | | | | | |
| --- | --- | --- | --- | --- | --- | --- | --- | --- | --- | --- | --- |
| Jan | Feb | Mar | Apr | May | June | July | Aug | Sept | Oct | Nov | Dec |
| 30 | 27 | 27 | 13 | 1 | 0 | 0 | 0 | 0 | 8 | 20 | 29 |
---
Explore Our Top Choices For Outdoor Winter Activities
---

Skiing is probably the most widely known activity associated with winter. The sport has gained wide popularity due to its publicity during the Winter Olympics. Click here to explore the abundance of great ski areas near Montreal. And, here are other ski resort reviews.
Here's a couple nice pages with beginner and advanced ski tips.
Snow sledding probably tops the list of popular winter activities for children. All you need for a fun-filled afternoon is an inexpensive sled and a snow covered hill.
All you need for a fun-filled afternoon is an inexpensive sled and a snow covered hill.
Ice skating is a popular winter activity. The metal blades which are attached under the boot of the skate will cut into the ice. This propels skaters' around the ice skating rinks of frozen lakes, and indoor arenas everywhere.
Explore where we go skating, including the world's largest outdoor skating rink.
Frozen over lakes and rivers shouldn't get in the way of some great fishing. After a sufficient thickness of ice has accumulated, the winter ice fishing season can begin. Cutting a hole through the ice gives you access to the fish below.
Snowmobiles can travel at speeds of over 100 kilometers per hour. They are a great way of touring vast amounts of the frozen Canadian wilderness. Various snowmobile rental packages are available, some that include meals and lodging.
Snow tubing is a variation on snow sledding. While snow sledding is typically a free activity, snow tubing is often associated with organized snow parks.
If you're looking for winter activities for children, definitely try this one.
Snowkiting (also spelled snow kiting) merges elements of different sports. Large kites are used to propel skiers or snowboarders across large snowy surfaces.
See video of snowkiting on the frozen St. Lawrence river.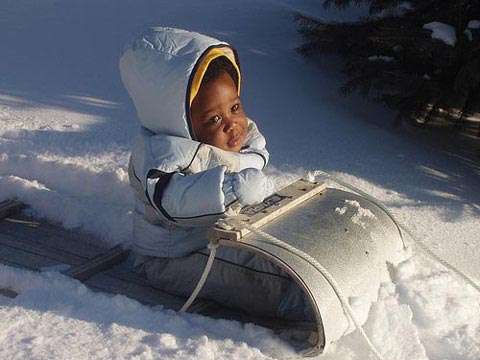 A Cold Winter Day. Thanks to familymwr for the picture at flickr.com
---

Living through the cold short days, and even colder long nights can be quite a challenge. Too much time indoors can result in "cabin fever" or the "winter blues". That makes it all the more important to get outside and enjoy these great winter pass times.
---
Please Read These Other Related Pages:
Have A Great Story (or question) About This Winter Activity?


Do you have a great story about this? Share it!
---
From Winter Activities For Children And Adults to Land of Snow | Land of Snow Blog | Montreal | Winter Survival | Maple Syrup | Pictures of Snow | Snow Blogs | Review of Snow Blowers | Ski Resort Reviews |
---
Home Page

About Us | Contact Us | Advertise | Site Search | Terms of Use |
---