Pictures of Snow - What Daily Life Looks Like During Winter
Pictures of snow? Having lived here all our lives, we certainly have accumulated quite a collection.
Freshly fallen snow coats a field and forest.
Here in Montreal, it is quite common to have snow on the ground from November until March. With five months of snow, there is certainly no shortage of picture-taking opportunities.
In the days of film photography, you would ask yourself, "is this moment really worth snapping a picture?". Thoughts like, "I only have 3 exposures left" and "these pictures are costing me money!"
But thanks to the digital photography revolution, these questions have become obsolete. It has become convenient and inexpensive to document the events of daily life.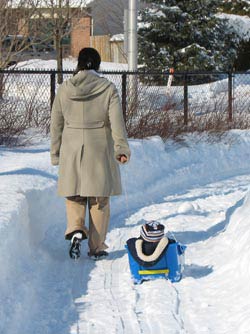 As the proud parents of a toddler, we find ourselves taking more pictures than ever before. We'll grab the digital camera before leaving for a winter walk or an afternoon of snow sledding.
We have friends and family who live in much warmer climates. Some have never been to Canada, and have never seen snow.
Over the years, we have received many requests for snapshots of snow. There was an genuine curiosity to see winter scene pictures that illustrated life during winter.
The following pages contain some of those photographs.

Pictures of snow by category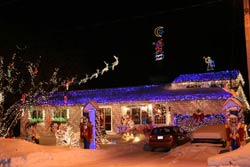 Christmas lights are a popular item during the holiday season. Although it can take quite a bit of effort, the final result is stunning. It is commonplace to see shopping malls, and public buildings decorated in lights.
Every year our community holds a contest for the best decorated home.
---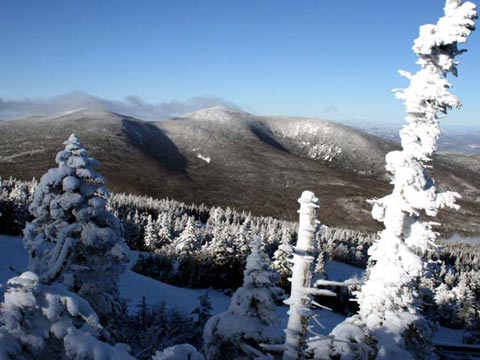 Sugarloaf ski resort view of Crocker from Central Mountain. Thanks to wikipedia.org for the picture.
---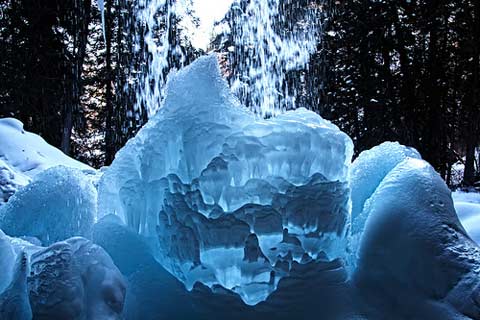 Minerals in the water turn the water/ice blue and is sweet! Thanks to
Zach Dischner
for the picture at flickr.com
---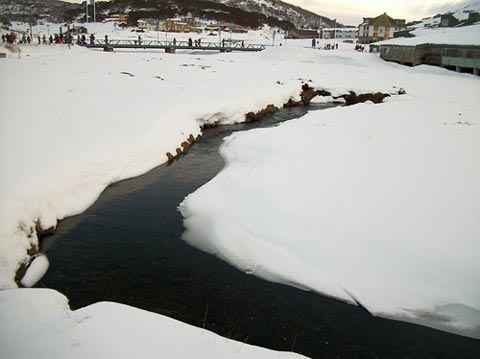 A creek in Perisher ski resort at Snowy Mountains. Thanks to wikipedia.org for the picture.
---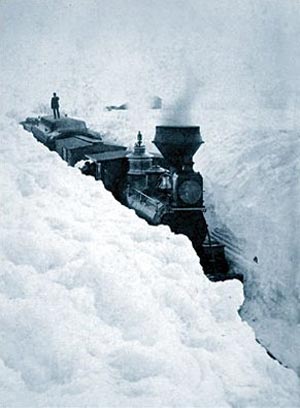 A snow blockade in southern Minnesota, US in 1881. Thanks to wikipedia.org for the picture.
---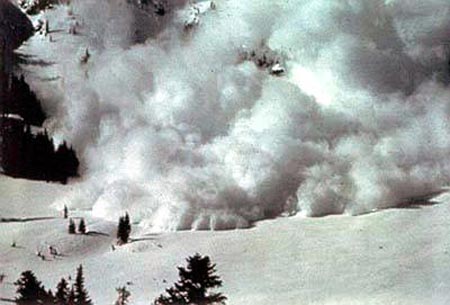 A snow avalanche. Thanks to wikipedia.org for the picture.
---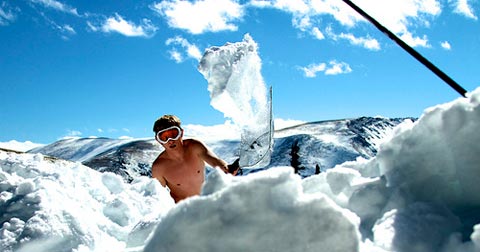 Built a sweet kicker and enjoyed the awesome spring weather! Thanks to
Zach Dischner
for the picture at flickr.com
---
Snow at Tree. Thanks to
familymwr
for the picture at flickr.com
---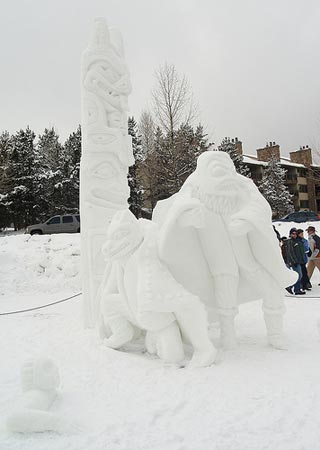 Canada - Family Reunion. Thanks to
david_shankbone
for the picture at flickr.com
---
Please read these other related pages:
Pictures of Snow