Snow plows play a crucial role in keeping the citizens of Montreal moving during the winter months.

You would be hard-pressed to find another city whose snow removal operations match the scale of Montreal's.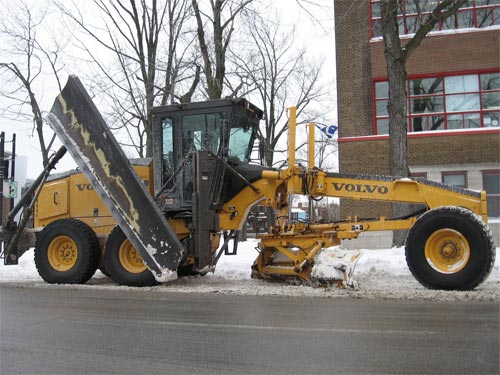 A Montreal Snow Plow
---
Sure, Moscow, Chicago and Oslo all get snow.

But none of them get more snow than Montreal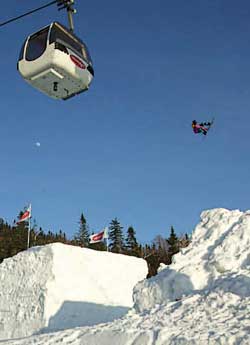 Montreal is dealt an average of six winter storms each year.

In a typical winter we receive an accumulation of 217 cm or 7 feet of the white stuff.
The all-time record was
383 cm or over 12 feet of snow during the winter of 1970-71

And that's just Montreal. The ski areas which surround the city always get significantly more snow.

All that fresh powder makes for excellent skiing. That is, if you can unbury your car and make it to the ski hill.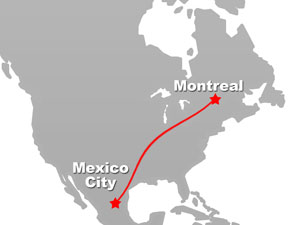 With these large quantities of snow, it is not feasible to plow it to the side and wait for the spring thaw.

Lining the streets with this much snow would easily create snow banks ten feet or higher.

With over 4,200 km, 2610 miles of road within city limits, that would create one very long snowbank.
That's like driving from Montreal to Mexico City!
Have A Great Story (or question) About This Winter Activity?


Do you have a great story about this? Share it!
---
Best Ski Resorts | Hotels in Montreal Canada | Montreal Underground City | Snow Removal Equipment | Things to Do in Montreal |
---
From Snow Plows to Montreal | Land of Snow Blog | Winter Survival | Winter Activities For Children | Maple Syrup | Pictures of Snow | Snow Blogs | Review of Snow Blowers | Ski Resort Reviews |
---
Home Page

About Us | Contact Us | Advertise | Site Search | Terms of Use |
---