The Four Best Canadian Resorts for Powder Skiing
By Rogier Higgs
Adventure sports like snowboarding and skiing is considered a whole institution in Canada and for good reasons. It is renowned globally for being having ski resorts that are considered legendary. The mountains here are huge and naturally amazing with no dearth of snow all round the year.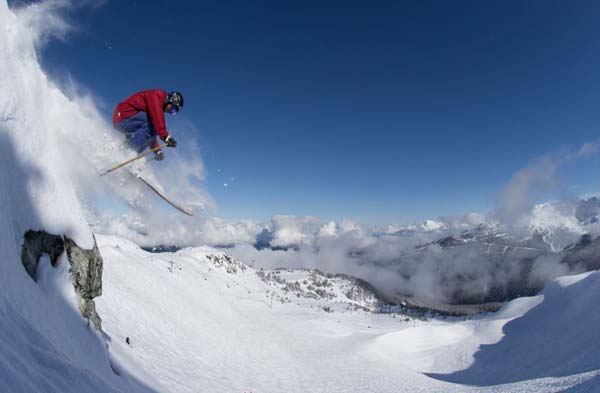 There are lift infrastructures in here with impressive facilities at the ski resorts without making it feel overtly grandiose. The friendly locals and the laidback attitude make you feel at home and is the major reason behind the popularity of Canada for skiing.


The Whistler or the Blackbomb
Whistler continues to win accolades for being the top favorite resort in North America and visitors give testament to the fact that it deserves to all of it. It has the fastest operating, most extensive, and efficient service of lift than any other resorts. It makes you reach any part of the huge resort.

Even the customer service is highly commendable, there is free hot chocolate on the backs of staff to hand out to when you get cold, tissues at every corner, and guiding facilities by hosts for a trip around the resort, that too for free. There are selective bars that would suit your high tastes, clubs and restaurants for those party animals who would choose to unwind after hectic skiing sessions.

Whistler has recently attracted high numbers of tourists. There can be long waits in the lift lines during the peak seasons, weekends, and public holidays or if it has just snowed. This is a reason why Whistler's popularity has been going down a bit despite boasting of a wide terrain, as people would always want the fresher lines. The snowfall here was as good as 1018 cm last year.

Red Mountain
The Red Mountain consists of two cone shaped mountains: Red and Granite, both of them offering 360 degree view of the lines. You are free to choose your line. It is so deserted that you would feel as if you have the resort all by yourself. The snowfall here was more than 700 cm this year, giving you all the more reason to visit. There are high chances of finding fresh lines here as the snow lasts longer here.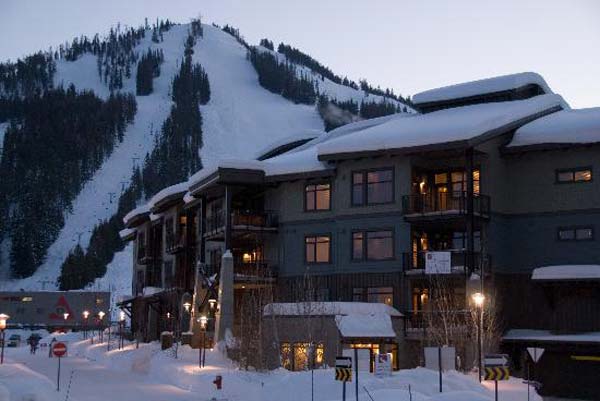 Whitewater
This resort has steeps, deeps, bowls, glades, gentle roller, and groomed cruisers, something for everyone. Its reputation is built on deep snow and the deserted lift lines. The snowfall here averages more than 1200cm in a season. However, the resort is not as packed as it should be, thereby, making the powder last longer providing you with better and fresh lines. The only disadvantage here is the old and small lift system which makes the access to the resort tougher, which is sad, since the terrain has so much to offer for you.

Fernie
The Fernie terrain is especially beautiful because of the five large alpine bowls that are waiting to be explored and the steep tree runs that provides ample opportunity to play in. almost every part of the resort can be skied upon. The snowfall is the primary reason for the corwd gathering here, which ranges around 1120 cm every season. Records say that there can be over 40 powder days in every season from December to April resulting in it being one of the highest snowfalls in a resort anywhere in the world.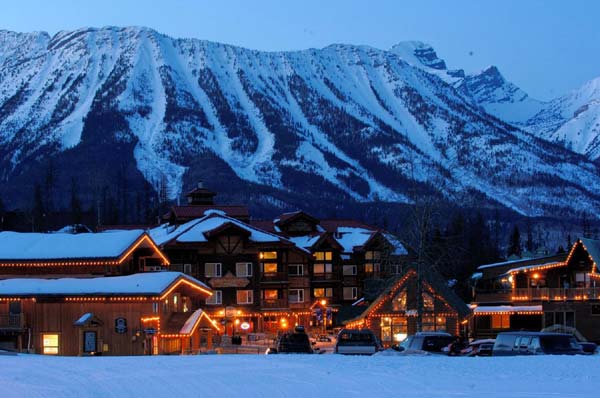 Written By:

Rogier Higgs is a design enthusiast and has recently completed a thesis on Parquet designs across the globe. He also creates education infographics to detail his researches and is pretty strong with illustrations.


Have A Great Story (or question) About This Ski Resort?

Do you have a great story about this? Share it!


From The Four Best Canadian Resorts for Powder Skiing to Ski Resort Reviews