Ski Vacation in Austria
by Heidi Johnson
Want to go on a ski vacation in Austria? This is actually a very popular destination - even for those who don't like skiing. When you take a look at the breathtaking scenery, it's easy to understand why people from all over the world travel to this small European country for holiday vacations. To help you out, we've put together a list of some of the very best ski resorts in Austria so you can make sure you find something that suits you personally.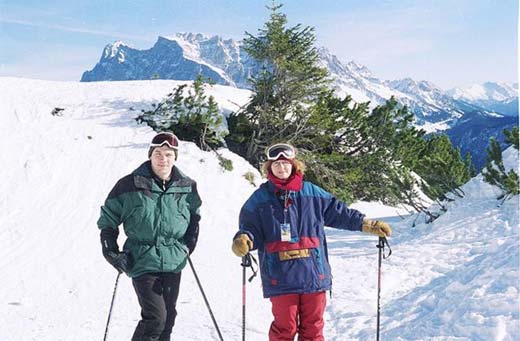 Photo by anja_johnson / Flickr
Best Ski Resorts in Austria
Here's a look at some of the very best ski resorts in all of Austria.
Westendorf - If you're new to skiing or you have people in your group who are beginner skiers, this is a very good choice. While the slopes are easy to master, they do still add some challenges for more experienced skiers. Then you also have the lodge and all the other great things that make Westendorf one of the best destinations for skiers in all of Austria.


Oberau - For those who are getting up there in years and want a quiet and laid back experience, nothing is going to beat Oberau. You'll still be able to get some skiing in whenever you want, but when you go back to your cabin or the lodge, you're going to find a nice and peaceful place where you can relax and unwind without all the partying nonsense that younger guests like.





St Anton - If you have a large group going with you on your ski vacation, give St Anton a closer look. This place is big enough that you can all have your own space while at the same time being centrally located so that it's easy for everyone in your group to get together after hitting the slopes. Even if you just have a small group, this can be a really good destination - especially if you enjoy skiing.


Alpbach - For the most romantic ski trip in Austria that you can imagine, try going with Alpbach resort and ski lodge. You may not have enough time to even go outdoors because the accommodations are so nice. To get away with your loved one, this is a great place to get to know each other a little better.
To be honest, any of the ski lodges above are going to make a great destination. The important thing is to take your time when you're making a decision about where you want to stay while on vacation. If you have any of your own recommendations for a skiing vacation in Austria, feel free to leave your comment below and let us know which one you like the best - and why.
Written by: Heidi Johnson wants to know if you want to rent an apartment on your next holiday. If you do, she has a few good ideas on where to start the process - especially if you're going to Europe for skiing.
Join in and write your own page! It's easy to do. How? Simply click here to return to ski resorts .