Norway - Touring on the Peer Gynt Loipe
By Jeremy Carter
The Peer Gynt Loipe, that runs high throughout the western flank of Gudbrandsdalen, is a long distance ski-trail. The trail starts from the small settlement in Dalseter and extends till the ski-resort at Skeikampen. On its way, the Peer Gynt Ski Region is a huge crowd puller.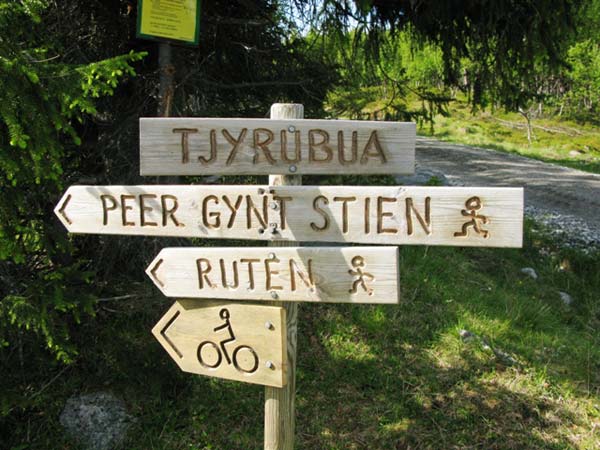 The reason behind the popularity is the facility of cross-country skiing with a track over 600kms long. Good quality hotels are available here for the bookings of one or more nights apart from the rush weeks of February and during Easter.
The Peer Gynt Loipe is said to link together most of these hotels and its total length comes up to 60kms. The whole distance is covered by various grooming machines such that visitors can use lighter skis that don't have metal edges.
This entire combination of good-accommodation, high altitude, well maintained tracks, and the snow security makes this spot a fitting choice for capable skiers. The best time to visit this place is during the period of trips because in the month of April it starts to get wet.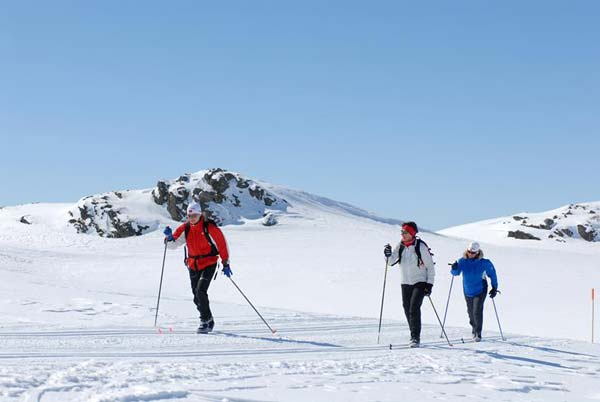 Your itinerary should include:

Start your tour from any of the hotels at Dalseter, which are at 880m altitude and situated at the head of the valley Espedalen. There are public buses that reach you there from Lillehammer. Or else, there are trains available too, and you can hire a car from Dalseter for the 35 km drive. The tour can have the following stages:
Firstly first stretch from Dalseter to Fefor is an 18km stretch. The trail goes up till 1030m, followed by a long descent and then reaches Fefor, where you would find a hotel. 


Next, gala-Wadal is 10-15kms with an initially undulating route through the forest, and then drops low at the lake Galavatn. The stretch steadily climbs till Gala after a couple of kilometers and then continues till Wadahl, which is much flatter.


Later, the track to Lauvasen is not even 10km and is easy to drive in. the final stretch is a  long one of 25 km. it reaches to the famous resort Skeikampen where travelers find out hotels and take a bus down to Lillehammer.


Logistics
There are travel companies who offer tours with guides along the Peer Gynt Loipe. They help you get a relaxing week out of it and help you find a few more side-loops along with some baggage transferring facilities such that your rest of the tour is much lighter and you can ski comfortably.

However, it's not too tough to make your own arrangements, more so if you are an avid traveler and know the importance of traveling light and carrying entire kits in your rucksack. The heavier cases can be left in the rail stations. If you are ready to spend some extra bucks, you can even get your baggage transferred between hotels and do the needful during booking hotels. As an alternative, the main bags can be left at Dalseter as well and be collected back after the tour.

Written By:

Jeremy Carter's profle includes some very interesting projects that includes digital strategy for www.bellabathrooms.co.uk and design services for an educational company that required education infographic creation for their portal.


Have A Great Story (or question) About This Ski Resort?

Do you have a great story about this? Share it!


From Norway – Touring on the Peer Gynt Loipe to Ski Resort Reviews